2016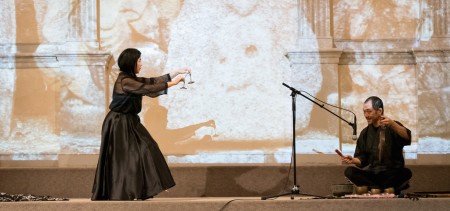 On Thursday, April 28th, at 8 pm, Muna Tseng will participate in Fabulous Women, the first night of Food For Thought, a three-night performance event curated by Iréne Hultman Monti, André Zachery, and Mina Nishimura, held at St. Mark's Church.
This performance, curated by Iréne Hultman Monti, features 10 Fabulous Women dancing together in a nod to Steve Paxon's "Satisfying Lover" on the glorious stage of Danspace Project for one night only. Other performers featured are Emily Carson Coates, Jane Comfort, Moriah Evans, Liz Gerring, Patricia Hoffbauer, Iréne Holtman Monti, Doris Reyes, Vicky Schick, and Charmain Warren.
St. Mark's Church is located at stage of Danspace Project, on 2nd Avenue and East 10th Street in the East Village.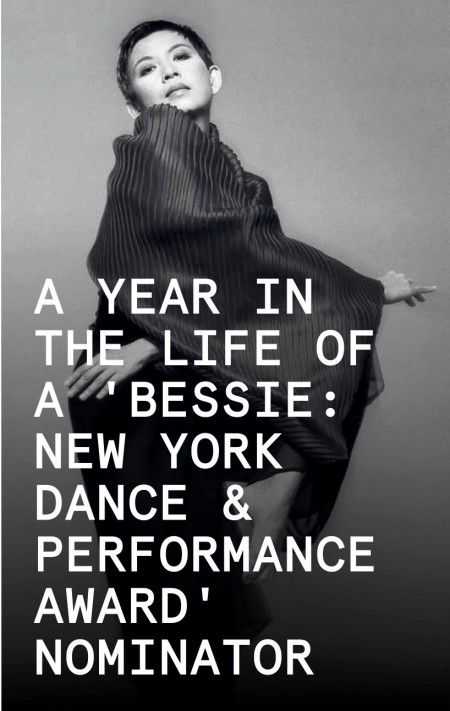 This year, as part of the O.P.E.N. Forum at the Singapore International Festival of Arts, Muna will give a talk entitled "A Year In the Life of a 'Bessie: New York Dance & Performance Award' Nominator."
The talk questions assumptions and notions of categorizing art and explores the idea of hybrid and multi-disciplinary works emerging on the scene. In this lecture, Muna will draw on her rich experience as a Bessie Nominator and Chair of the Current Practice sub-committee to consider the current art scene in New York and internationally.
 The talk takes place Tuesday, July 5th, at 7:30 pm at 72-13 Mohamed Sultan Road, Singapore 239007.
Past Events
On Sunday, March 6 at 3 pm, please join Muna at the Aidekman Arts Center at the Tufts University Art Gallery Boston for a screening and discussion of SlutForArt a.k.a Ambiguous Ambassador and 98.6: A Convergence in 15 Minutes. 
The dance-theater piece was conceived, choreographed and performed by Muna Tseng and directed by Ping Chong. Captured on video, the work features voiceover interviews about Tseng Kwong Chi in tandem with projected photographs in a deeply moving homage to the memory of an artist and brother who succumbed to the AIDS virus in 1990 at age 39.
At 2 pm, prior to the screening, please join Muna as she leads a guided gallery tour of the exhibition Tseng Kwong Chi: Performing for the Camera. 
After traveling to the Grey Art Gallery at NYU and the Chrysler Museum of Art in Norfolk, Virginia, Tseng Kwong Chi: Performing for the Camera is at its third venue on its US tour and has garnered critical praise from The New York Times and Boston Globe. The show comprises over 80 of Tseng Kwong Chi's works and is the first comprehensive retrospective of its kind. The exhibition is on view now until May 22nd.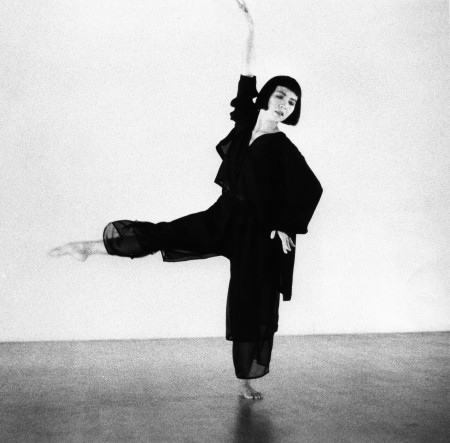 On Friday, March 11, and Saturday, March 12, Muna will participate in After Fukushima: A 24 Hour Event, organized by Eiko Otake for the Danspace Project at St. Mark's Church. The event takes place on the fifth anniversary of the natural and nuclear disaster at Fukushima. Following discussions and a performance by Eiko, the vigil will begin at 10 pm on the 11th, and runs till 10 pm on the 12th.
Muna will be performing at 6 pm on Saturday, March 12.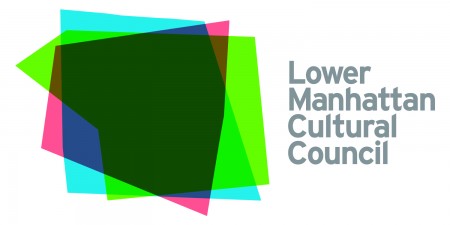 Thursday, March 10, from 6-8 pm, Muna will be participating in a panel discussion organized by the Lower Manhattan Cultural Council. The panel Confrontations in Context will explore the way artists shaped the societal and political landscape of 1980's and 1990's New York. 
The panel will be moderated by Martha Wilson and additional panel participants include Todd Ayoung and Agnes Denes. It will be held at the Nathan Cummings Foundation, located at 475 Tenth Avenue, on the 14th Floor. The event is free. RSVP here before March 8th.