2017
Muna Tseng received the honor of being named an Artist-In-Residence by the Baryshnikov Arts Center for April of 2017. During her month-long dance residency, she developed, choreographed, directed and performed in her new dance-theater work, IT'S ALL TRUE: GRANDFATHER. Using her paternal polygamous grandfather as a starting point, the piece explored the white-washing of Asian-American history using orientalist tropes and questioned the notion and value of truth and myth in so doing.
As part of the residency, the Baryshnikov Arts Center commissions writers to engage with residents and their work's development, culminating in a short written essay that reflects on the work. Here it is, reprinted:
Muna Tseng's BAC Story by Karen Shimakawa
"How do we know what is true, and why does it matter? In her new work in progress, It's All True / Grandfather Muna Tseng is exploring these questions as she pieces together the remarkable life of her grandfather Toy Dong, a Chinese American merchant and the prodigious patriarch of a family that included 3 wives and 19 surviving children, and spanned an ocean and two centuries.
But rather than attempting straightforward biography, Tseng is crafting a wry commentary on "authoritative" accounts of Chinese migration, a reverie on (personal and ancestral) memory, and a meditation on loss. There is the "official" version as recounted by Bill Moyers (including the legacies of 19th-century Chinese exclusion and anti-miscegenation laws); the "official" archival documentation including birth certificate, tax returns, property deeds; the personal relics (photographs, forgotten objects and hand-me-downs) that bear traces of the lives that once animated them; the meticulously numbered account of the births of sons and daughters; and the stories recounted by those wives and offspring, translated and reinterpreted across time, space, and generations. And more: Tseng asks, how do these personal stories take shape against an unremitting backdrop of racist yellow-face images of scheming, sadistic villains and lazy coolies that have fueled the popular imaginary of what a "Chinaman" is or does? She explores the entanglement of these histories in the reconstruction of Toy Dong's life.
With the help of collaborators Chanterelle Ribes (who portrays beautifully the fungible "ingénue" New Wife du jour) and Perry Yung (whose haunted, haunting shakuhachi pierces the layers of distanced historical accounts with a sonic "now" that can be jarring and affecting), the three performers improvise their way backward in time, toward the constantly receding figures of the globe-trotting entrepreneur Dong and his wives.
"Isn't that hilarious?!" Tseng giggles mischievously as we listen to a snippet of faux-oriental pop music, played under projections of equally kitschy images of "Chinese-ness" gleaned from the internet: glamorous Shanghai cigarette girls from '30s advertisements, cartoon drawings of chubby Chinese babies, textbook illustrations of neoclassical English gardens, Pipo Nguyen-duy's ironic self-portraits (Confederate soldier, rough-riding Teddy Roosevelt, etc.). Almost all the images and sounds Tseng chooses are "fake" — popular imagery hijacked here to tell a personal story. An established dancer-choreographer, Tseng is striking out on a new path, combining movement and visual elements with scripted text and narrative. Throughout the piece, she steps in and out of the role of director/choreographer, narrator/interpreter, and character. The movement, she says, gives her a sense of freedom and playfulness. After all, given the futility of trying to recover a definitive account of Dong's life, what else is there to do but assemble one?
Tseng's "playing" in the BAC studio is precisely that labor of assemblage: popular, fictional, personal, speculative, and somatic ways of "knowing" combine to create a portrait of this 19th-century Chinese American "modern man" but also of Tseng herself: the one who longs to know the mysterious grandfather who is unknowable and intimately present in/as her embodied self. "That's history for you," she notes near the end of the piece, followed by an exasperated (or is it irreverent?) "Ha!" She throws up her hands and dances it out, as the blinds of the Cage Cunningham Studio open and bring us (back) to the world of the living."
Learn more here.
Past Events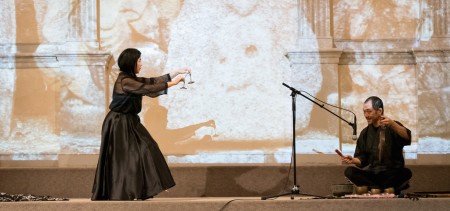 On Thursday, April 28th, at 8 pm, Muna Tseng participated in Fabulous Women, the first night of Food For Thought, a three-night performance event curated by Iréne Hultman Monti, André Zachery, and Mina Nishimura, held at St. Mark's Church.
This performance, curated by Iréne Hultman Monti, featured 10 Fabulous Women dancing together in a nod to Steve Paxon's "Satisfying Lover" on the glorious stage of Danspace Project for one night only. Other performers featured are Emily Carson Coates, Jane Comfort, Moriah Evans, Liz Gerring, Patricia Hoffbauer, Iréne Holtman Monti, Doris Reyes, Vicky Schick, and Charmain Warren.
St. Mark's Church is located at stage of Danspace Project, on 2nd Avenue and East 10th Street in the East Village.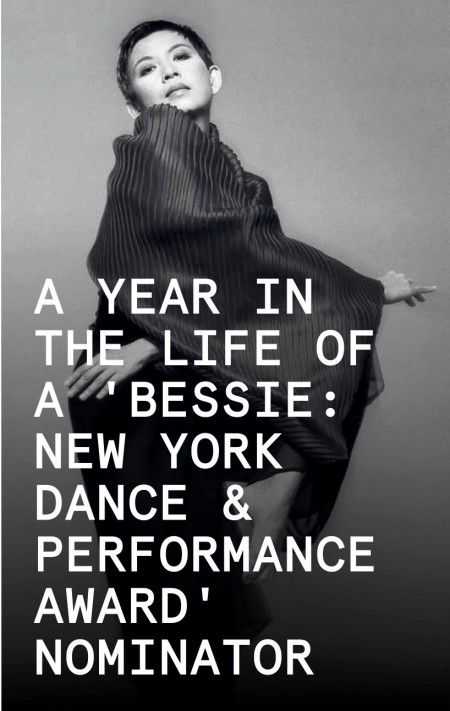 This year, as part of the O.P.E.N. Forum at the Singapore International Festival of Arts, Muna will give a talk entitled "A Year In the Life of a 'Bessie: New York Dance & Performance Award' Nominator."
The talk questions assumptions and notions of categorizing art and explores the idea of hybrid and multi-disciplinary works emerging on the scene. In this lecture, Muna will draw on her rich experience as a Bessie Nominator and Chair of the Current Practice sub-committee to consider the current art scene in New York and internationally.
 The talk takes place Tuesday, July 5th, at 7:30 pm at 72-13 Mohamed Sultan Road, Singapore 239007.
On Sunday, March 6 at 3 pm, please join Muna at the Aidekman Arts Center at the Tufts University Art Gallery Boston for a screening and discussion of SlutForArt a.k.a Ambiguous Ambassador and 98.6: A Convergence in 15 Minutes. 
The dance-theater piece was conceived, choreographed and performed by Muna Tseng and directed by Ping Chong. Captured on video, the work features voiceover interviews about Tseng Kwong Chi in tandem with projected photographs in a deeply moving homage to the memory of an artist and brother who succumbed to the AIDS virus in 1990 at age 39.
At 2 pm, prior to the screening, please join Muna as she leads a guided gallery tour of the exhibition Tseng Kwong Chi: Performing for the Camera. 
After traveling to the Grey Art Gallery at NYU and the Chrysler Museum of Art in Norfolk, Virginia, Tseng Kwong Chi: Performing for the Camera is at its third venue on its US tour and has garnered critical praise from The New York Times and Boston Globe. The show comprises over 80 of Tseng Kwong Chi's works and is the first comprehensive retrospective of its kind. The exhibition is on view now until May 22nd.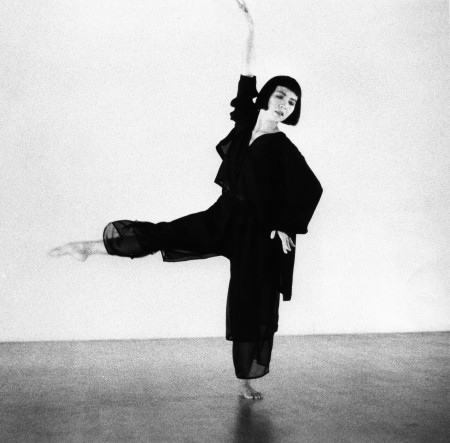 On Friday, March 11, and Saturday, March 12, Muna will participate in After Fukushima: A 24 Hour Event, organized by Eiko Otake for the Danspace Project at St. Mark's Church. The event takes place on the fifth anniversary of the natural and nuclear disaster at Fukushima. Following discussions and a performance by Eiko, the vigil will begin at 10 pm on the 11th, and runs till 10 pm on the 12th.
Muna will be performing at 6 pm on Saturday, March 12.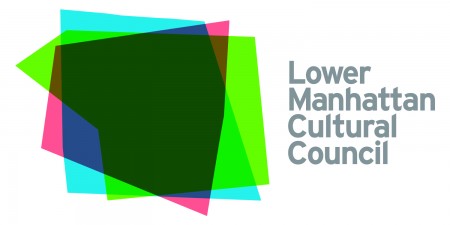 Thursday, March 10, from 6-8 pm, Muna will be participating in a panel discussion organized by the Lower Manhattan Cultural Council. The panel Confrontations in Context will explore the way artists shaped the societal and political landscape of 1980's and 1990's New York. 
The panel will be moderated by Martha Wilson and additional panel participants include Todd Ayoung and Agnes Denes. It will be held at the Nathan Cummings Foundation, located at 475 Tenth Avenue, on the 14th Floor. The event is free. RSVP here before March 8th.