Muna Tseng Dance Projects was founded to produce art in a culture of creative ideas–with collaborators who are leaders in their fields of contemporary art research–through live performances, visual art installations, exhibitions, books, media and archival projects in photography, video and film.
ME, YOU, THEN, NOW 
MUNA TSENG–A SELF-PORTRAIT AS PERFORMANCE ARCHIVE
         World Premiere
         Singapore Festival of the Arts, May 2023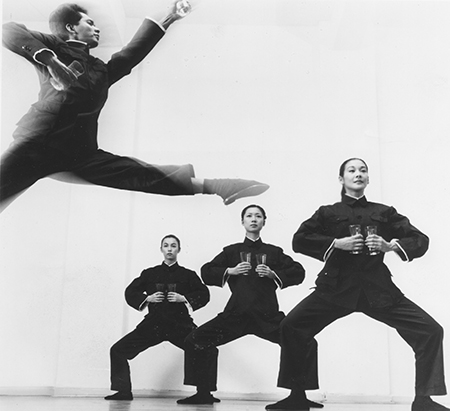 Art + life + memory + history + culture investigation + critical thinking + instinctive flow + philosophic engagement + practice in body language + text + visual images + aesthetics + soundscape + filmic imprint + soul nourishment + vibrational communication + .
I do not avoid beauty, luminosity, pain, or ugliness. I want to create a theatrical presence that is as real and palpable as grasping a stone or tasting your tears.
Muna Tseng,  Artistic Director
Muna Tseng Dance Projects is a federal 501 (c)3 not-for-profit organization, incorporated in the state of New York in 1988.